By Isaac Tugume
Kasereka Mathumo Alain, popularly known as Pakii, is a singer, songwriter and skilled music producer from the Democratic Republic of Congo (DR Congo), although he is currently based in Uganda, where he performs under Nande Boyz, a musical duo known for their hit 'Souci'.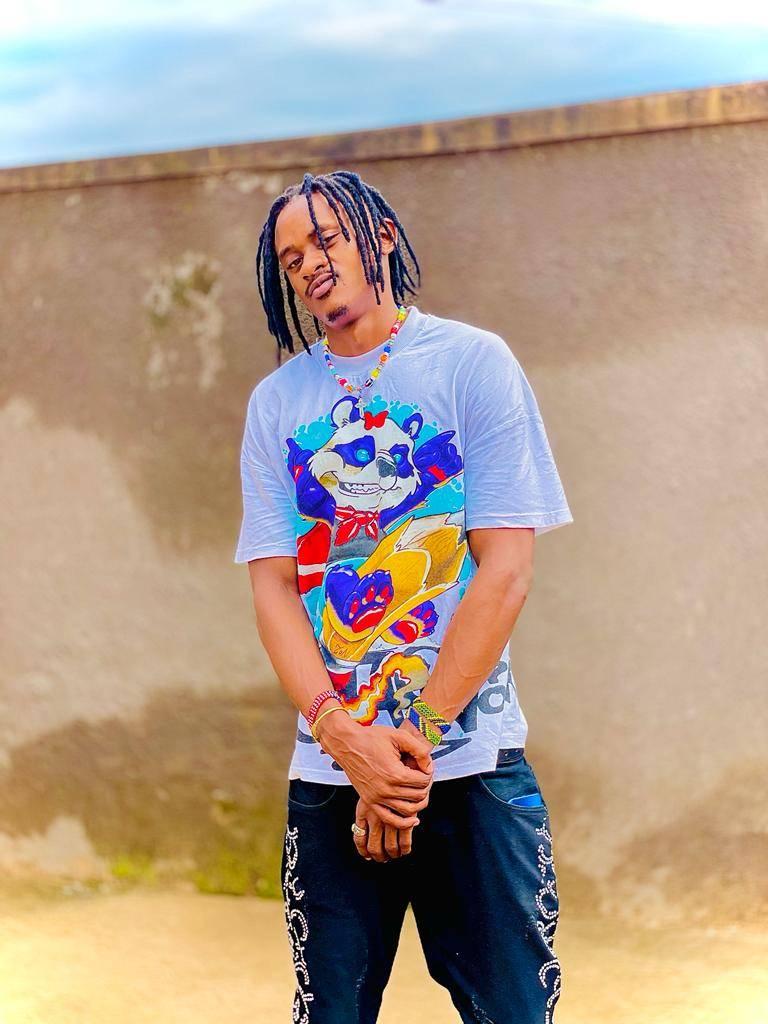 During an interview with Black Market Records recently, Pakii revealed all about his music career, his hobbies, the challenges he has met in the industry and his future plans.
Here is what he had to say;
Qun: Can you please tell us about yourself and what inspired you to join the music industry?
Pakii: Well, like I told you earlier, I'm a musician, who doubles as a songwriter and music producer, currently doing my thing under a two-man group known as Nande Boyz. Originally, I am from Goma, in DR Congo, but relocated to Uganda to pursue my music career.
Qun: For how long have you been doing music?
Pakii: Music has been a part of my life since childhood. But I started doing professional music, that's singing and production in 2012, which means I've been in the industry for over a decade now. Over the years I have worked with artists from Congo, Tanzania, Uganda, Kenya, Tanzania and other countries.
Qun: What or who inspired you to join the industry?
Pakii: I was inspired by legendary Congolese star Papa Wemba, who is to date one of Africa's greatest Zouk artists and producers.
Qun: What are some of the songs you have recorded ever since you joined the industry?
Pakii: Well, under the Nande Boyz, I have worked with my colleague to release an EP dubbed Safari, which features songs like 'Souci', 'Panadol', 'It's Okay', 'Tumewakera', 'Safari', among others.
Qun: What are some of the memorable projects for other artists that you have worked on?
Pakii: There are very many but the major ones I've worked on include; 'Kikomando' by Victor Ruz, 'Bougee' (Umbrella) by Victor Ruz, among others.
Qun: Who is your female celebrity crush?
Pakii: (Chuckles) Well, that's rather tricky but that would be Ssaru, a talented Kenyan diva.
Qun: Do you have any hobbies?
Pakii: My hobbies are mainly swimming and hanging out at night clubs or bars.
Qun: Have you met any challenges in the music industry as a producer?
Pakii: The biggest challenge I have encountered so far is that most artists don't want to pay for production services. Many of them don't appreciate or value production services as much as they should.
Qun: What is that one thing that you can't live without?
Pakii: Oh, that's my computer, because in it I stored all my songs, demos, music production software and all the other projects I am working on.
Qun: Is there any artist whether from Africa or Europe that you would want to do a collabo with?
Pakii: Yes. My lifetime dream is working with popular Kenyan outfit Sauti Sol, a group that has inspired me over the years to nurture a successful music career.
Qun: What are some of your future plans as a musician?
Pakii: I hope to have taken my music production skills to another level within five years from now because I want to be one of the best producers in Africa.
Qun: Do you have any advice for upcoming producers?
Pakii: All I can say is that they should work hard, put in the time and keep learning new skills.