By Isaac Tugume
Celebrated Ugandan musician and percussionist Kenneth Mugabi, who is popularly known because of the sizzling songs off his album 'People Of The Land', is set to headline the Comedy Store show today, August 31, 2022, which is organized by comedian Alex Muhangi.
Held at the UMA Hall in Lugogo, Comedy Store is the most popular standup comedy show in Uganda that usually features performances from top Ugandan artists.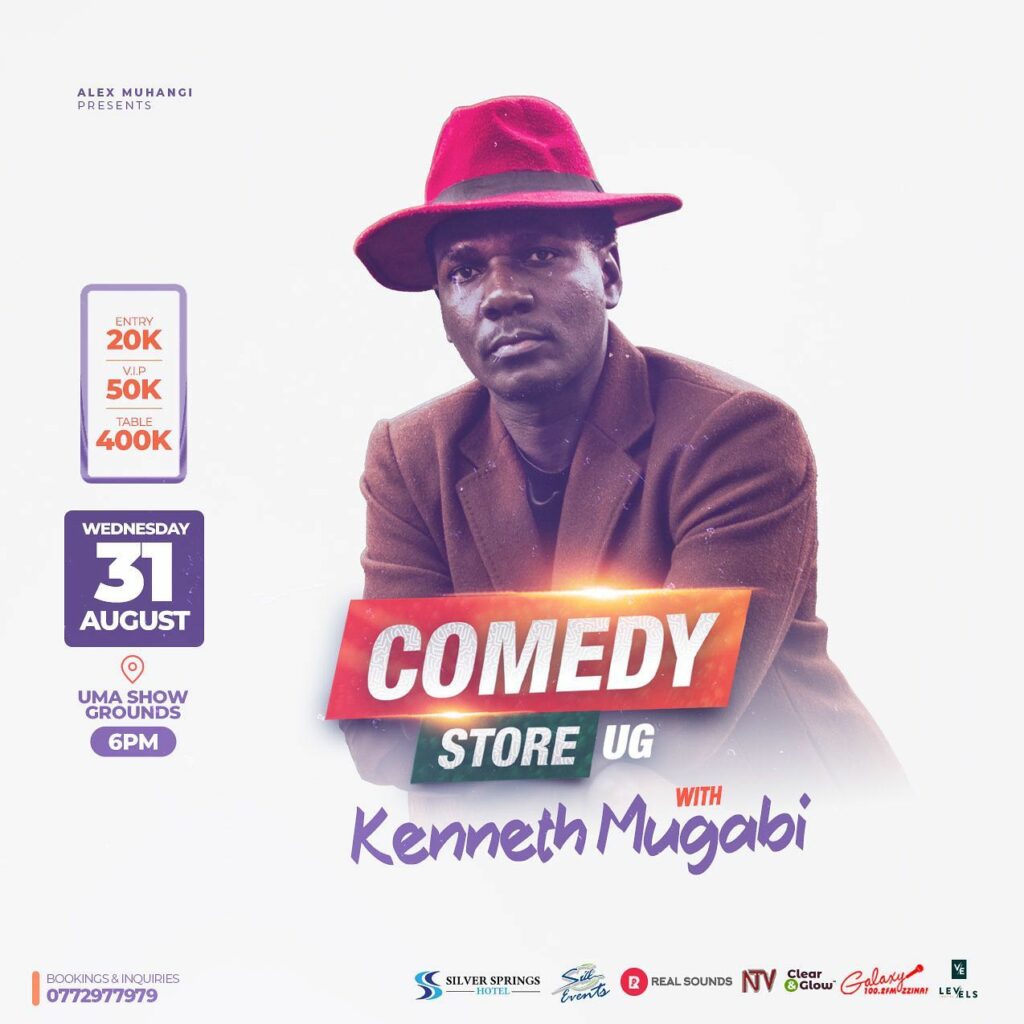 Well, this time round the main focus will be on Mugabi, who will be performing live for revellers that will have an opportunity not only to experience him but also groove to his tunes.
Mugabi, who is signed to Black Market Records, is set to thrill revellers with several songs off his new album 'People Of The Land', some of which include; 'People of the Land', 'Muvubuka', 'Asiya', 'Enjovu', 'Ankuba', 'Awuununa', 'Akanamba', 'Under Wraps', 'Munha', 'Consumed', 'Ntesa', 'She said Yes', among others.
To sure to catch up with Mugabi at Comedy Store this Wednesday evening because today's show is nothing like you've ever seen before!!