https://www.instagram.com/reel/CnXp5Klhfaq/?utm_source=ig_web_copy_link
By Isaac Tugume
'Kuna Kuna', a massive club banger by Vic West, Fathermoh, Thee Exit Band, Brandy Maina and Savara continues to make news across the world.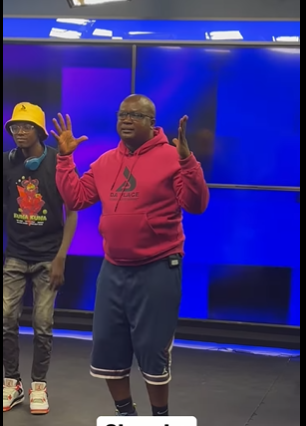 The latest is that the Sherehe Master-in-Chief John Ogilo aka Baby, who was filmed a few days ago grooving to the jam while at a night club, is not about to get over the song.
The police Chief on Friday evening stunned NTTV Kenya viewers after he exhibited his unique 'Kuna Kuna' dance strokes during a live TV show.
Mr. Ogilo has been invited for an interview on NTV's The Trend Live show, together with Vic West, Fathermoh and Thee Exit Band.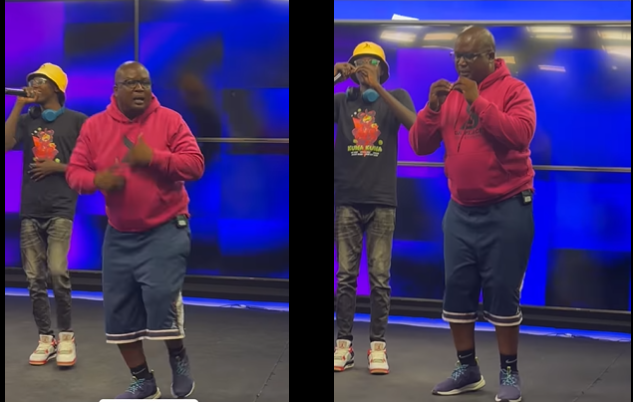 However, the most interesting part during the show came when Vic West and Fathermoh started performing 'Kuna Kuna' live, which prompted Mr. Ogilo to showcase his rare dance strokes, something that thrilled millions of viewers who were watching the show.
Following Mr. Ogilo's spectacular 'Kuna Kuna' showcase, video clips of him grooving have since gone viral on Tik Tok and other social media platforms because it seems Kenyans just can't get enough of this 'Mubaba's' rare dance moves.
Meanwhile, Vic West and Fathermoh also got an opportunity to share a moment with Mr. Ogilo, who happens to be one of their biggest fans currently.
You can click the link to watch the police Chief grooving to 'Kuna Kuna' during The Trend Live show on Instagram.