By Isaac Tugume
Blistering club banger 'Kuna Kuna' is keeping Kenyan artists Vic West, Fathermoh, Brandy Maina, Thee Exit Band & Savara in the limelight.
Almost everyone around the world now has an idea of who these artists are, thanks to 'Kuna Kuna', which has its presence on several airwaves around the globe.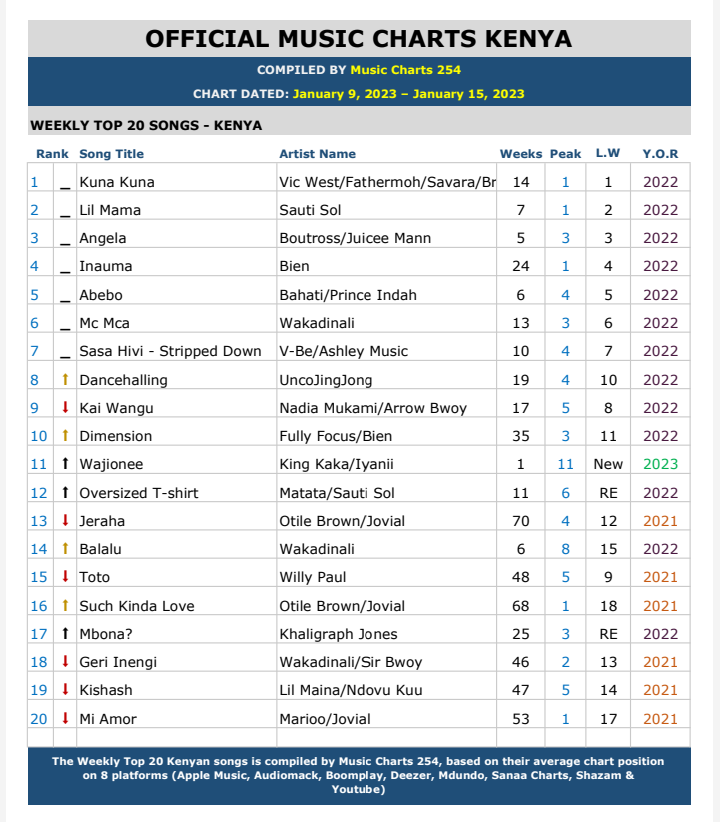 'Kuna Kuna', one of the greatest songs from Africa to the world currently, has topped music charts in Kenya for 14 straight weeks, according to famous East African music analysts Music Charts 254, which cements the fact that the song is a blockbuster.
With over 11.3M YouTube views, 'Kuna Kuna', which continues to attract thousands of streams, has since surpassed several many records that had been set by other musicians before him.
The 'Kuna Kuna' video became even more popular recently after a Kenyan police Chief identified as John Ogilo Migun was filmed grooving to the song while at a popular hangout in Kisumu.
Ogilo, who said he had been chilling out at the night club after a working assignment, became an instant celebrity after the video of him dancing to 'Kuna Kuna' went viral on Tik Tok.
Based on the legacy the song has set so far, saying that 'Kuna Kuna' is an all-time club banger is an indisputable fact.
Stream 'Kuna Kuna' on YouTube by clicking the link.