By Isaac Tugume
The power of music cannot be underestimated and great musicians like the Mbuzi Gang live by this philosophy, reason why they keep churning out powerful jams.
True to their legacy, the Mbuzi Gang have dropped a new massive club banger dubbed 'Ndasu', which officially premiered on YouTube today , Wednesday October 26th, 2022.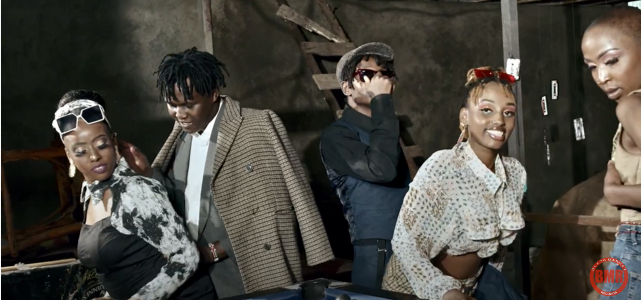 'Distributed by Black Market Records, 'Ndasu' is a pulsating merrymaking song in which the Mbuzi Gang sing directly to the souls of their fans.
The video, which is mainly about carousing and living a good life, is the icing on the cake in this studio project, because it elevates the Mbuzi Gang to another rank, musically speaking.
Produced by Magix Enga, 'Ndasu' is the kind of song that will be your companion through every heartbreak, rejection, merrymaking and growing up as a successful hustler.
'Ndasu', which comes with a pounding rhythm, is bound to spark off a thunderous wave across East Africa as the next biggest dancehall happening because the song has the capacity to send the dancefloor into orbit.
Let's show some love to the Mbuzi Gang by clicking the link to be among the throngs of fans streaming 'Ndasu' already.