By Isaac Tugume
Famous Gengetone group Mbuzi Gang, who this week dropped a new banger dubbed 'Zoza', which features Ugandan rapper Navio and Kenyan music maestro Vic West have become the focus for media attention.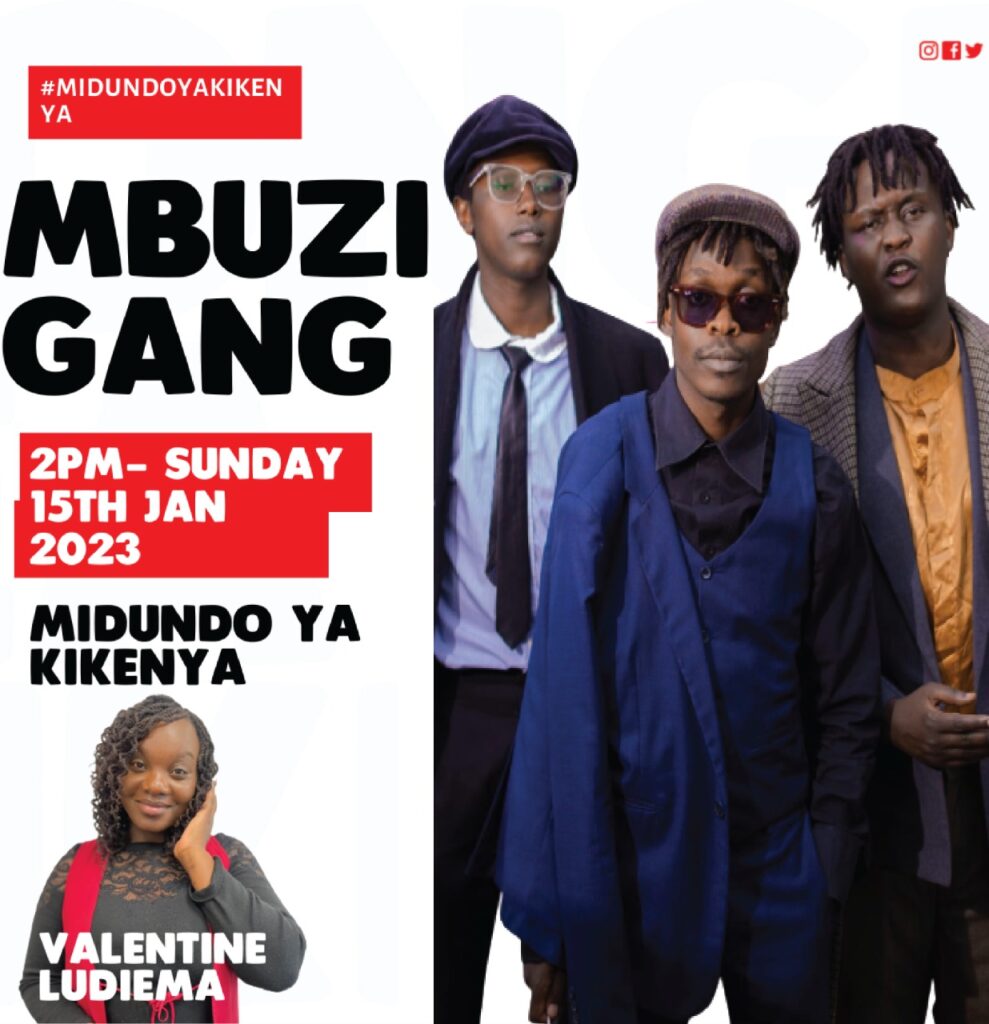 Shortly after dropping 'Zoza', which is rocking various airwaves across East Africa, the Mbuzi Gang are being bombarded with invitations for interviews on several TV and radio stations.
This Sunday, the Mbuzi Gang are set to feature on Radio Jambo's Midundo Ya Kikenya programme starting 2:00Pm, where they will be hosted by renowned radio personality Valentine Ludiema.
During the interview, the Mbuzi Gang will tell listeners all about their music career, especially their latest banger 'Zoza', which has since been dubbed an East African collabo by thousands of fans who have experienced it so far.
They will also talk about their debut album Three Wise Goats and their deluxe EP Kelele and give an opportunity to listeners to request for some of the songs on these studio projects.
Meanwhile, all this comes at a time when their new jam 'Zoza' is not only doing rounds on airwaves but also being widely streamed on YouTube, whereby the video has so far attracted over 13K views and still counting within just three days of its release.
Make sure you don't miss the Mbuzi Gang interview this Sunday on Jambo Radio but in the meantime, you can click the link to stream 'Zoza' on YouTube.