By Isaac Tugume
Celebrated Tanzanian musician Nezo B, who is known for his famous love jam 'My Last Warrior', is set to stage a thrilling live performance at the Kijora Night, which is slated for this Sunday, November 13th, 2022.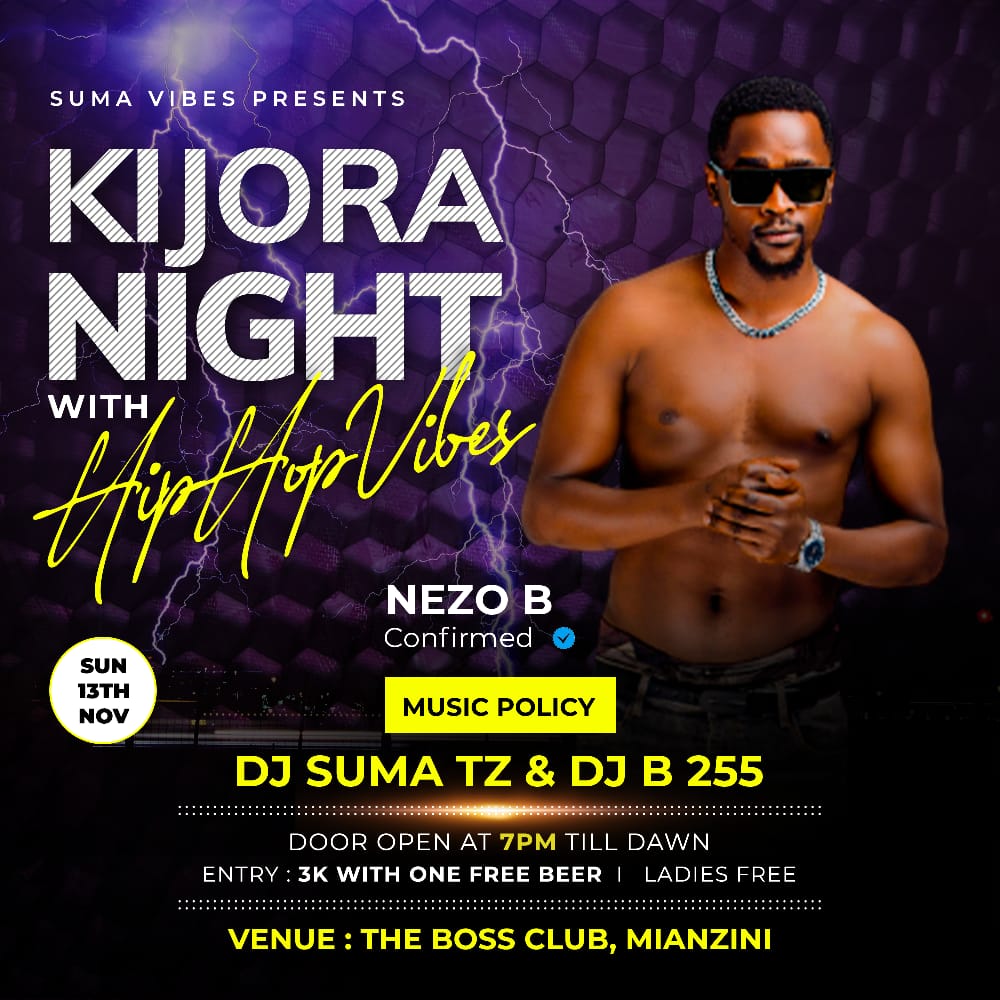 Nezo B is already warming up to give partiers something that they have never experienced before at this show which is happening at The Boss Club, Mianzini.
The Kijora Night, which is co-hosted by Hip Hop Vibes, will be fired up by DJ Suma and DJ B 255, who are popular disc spinners in Tanzania.
Nezo B, who is known for songs like 'Nimo', 'Yaga Yaga' and others, is one of the most loved Tanzanian musicians and given his legacy as an energetic entertainer, hundreds of revellers are already gearing up for his upcoming show.
Tap the link to check out Nezo B's captivating track 'My Last Warrior' on YouTube as you warm up for his show!