By Isaac Tugume
Popular entertainment TV station Spark TV on Wednesday evening hosted Ugandan diva Emilian Starz, who a few days ago released a new album Osobola, with a video that is enjoying massive airplay.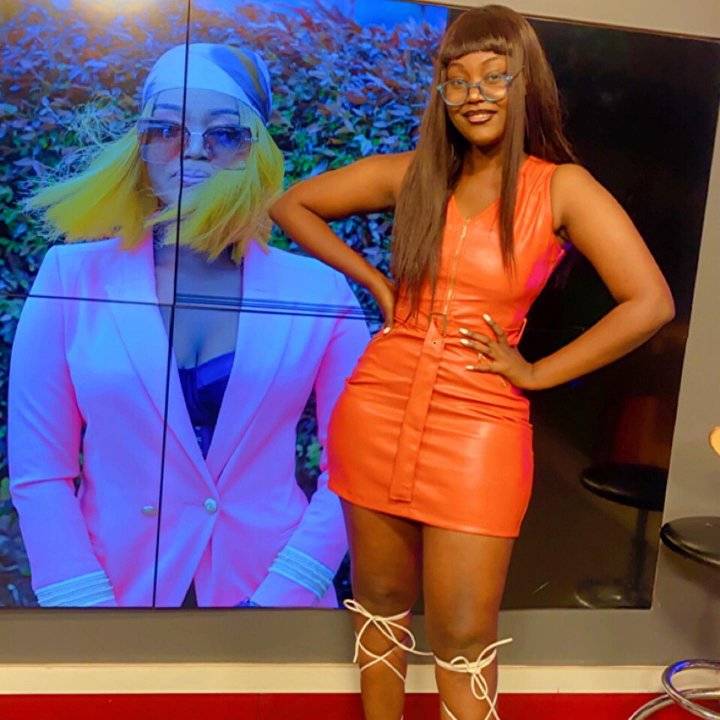 A product of Black Market Records, Emilian Starz was hosted by famous Spark TV host Immy Candance, who hosts a popular celebrity show known as 21 Questions, during which she interviews musicians about their careers.
During the interview, Emilian Starz talked about her fresh album Osobola, which is already distributing on digital streaming platforms via Black Market Records.
Besides her music career however, Emilian Starz also told viewers about the hardships she went through growing up as an orphan with a single mom, following the demise of her father when she was still an infant.
Meanwhile, the TV show aside, Emilian Starz's sizzling video 'Osobola' has since been treated to a great reception on YouTube by fans, who are relentlessly streaming it.
With over 22K YouTube views currently and still counting, Emilian Starz's video 'Osobola' has made her become the talk of town because the views keep growing in numbers every minute that goes by.
There is no reason why you shouldn't click the link to go stream 'Osobola.'