By Isaac Tugume
Famous Kenyan divas Teslah and Brandy Maina have literary sparked off a storm on the airwaves with their fresh collabo 'Give It To Me', which is a thrilling RnB jam.
Teslah and Brandy Maina premiered the official lyrics video for 'Give It To Me' a few hours ago and the project is already being streamed by their fans not only in Kenyan but also all over East Africa.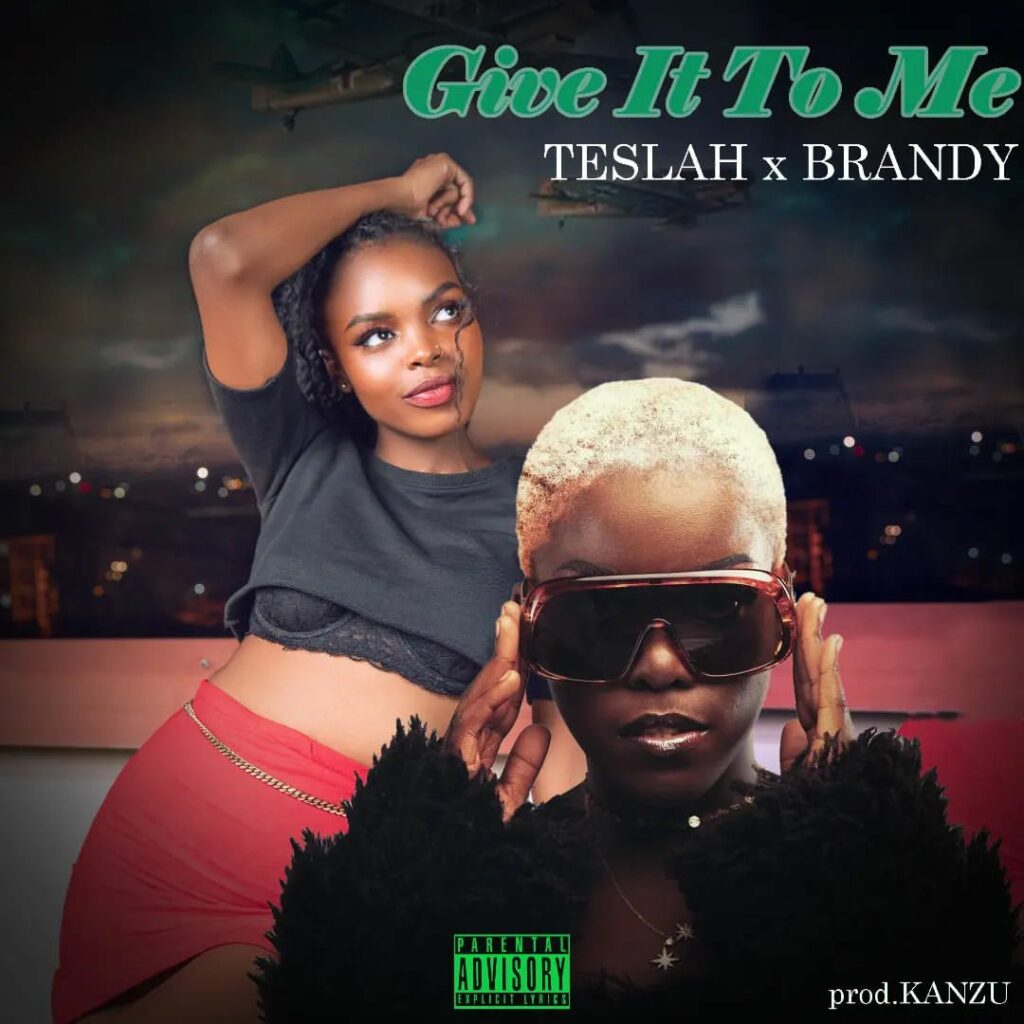 'Give It To Me' is a song that is blended with electric lyrics that become so captivating when blended with Teslah's tantalizing vocals and Brandy Maina's ticklish flow.
With 'Give It To Me' Teslah and Brandy Maina surely take the Kenyan RnB realm to a whole new level that makes them stand out from the rest.
Signed to Black Market Records, Teslah came into the music industry to showcase her skills in an unprecedented style, with an aim of totally dominating every other mainstream genre there is the country.
From R&B to Gengetone, Raggamuffin, trap even reggaeton, she has everything for everybody who has a preference in what they choose to listen to.
There's no way 'Give It To Me' won't be your favorite project in Kenya if not across the African region and all you have to do is click the link to stream the video.