By Isaac Tugume
Nina Roz and Pinky Rahma's blockbuster jam 'Tukimala' continues to make history as it keeps rising in musical rankings.
'Tukimala', which has been trending for a month on YouTube, currently stands at No.#3 in YouTube rankings and soon it will be at No.#1.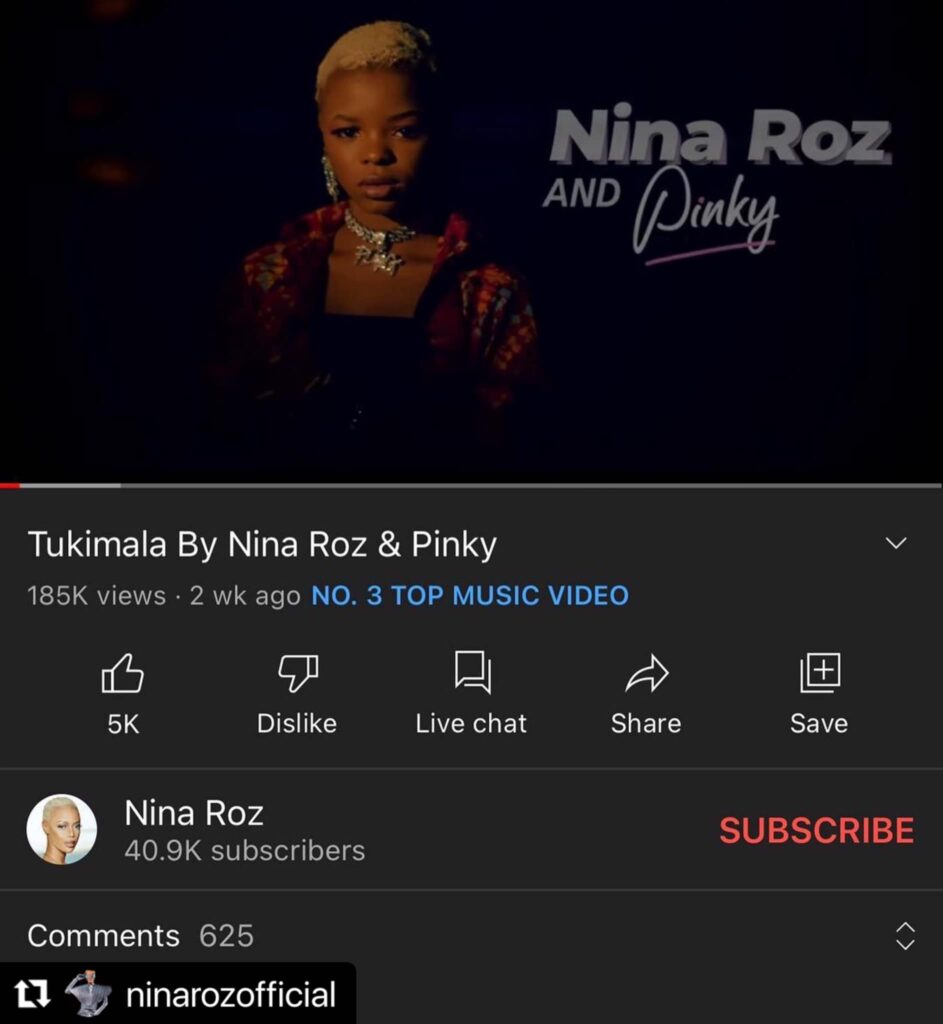 This alone is naked proof that 'Tukimala', which has attracted over 185K views and still counting, is a video that is attracting thousands of streams.
With 'Tukimala', which is distributing via Black Market Records, Nina Roz and Pinky prove that they are in the music industry to showcase their skills in an unprecedented fashion, with an aim of totally dominating every other mainstream genre there is.
There is no way 'Tukimala' won't be your favorite dancehall jam in Uganda, if not across the East African region.
This is because the project leaves you wanting more; that's how good Tukimala really is!
However, to have a real experience on 'Tukimala', just click the link to stream the video on YouTube.