By Isaac Tugume
It is no longer rumour that Joefes and Ssaru's latest jam 'Ukicheat' is a heart-pounding hit!
The song, which is one of the dope tracks off his latest album N.M.N.M (Niko Maji Naflood Market) has since caught the attention of thousands of Gengetone trap fans everywhere.
Currently performing excellently on YouTube, with over 46K views and still counting, 'Ukicheat' has since been featured on popular digital streaming platform Mdundo.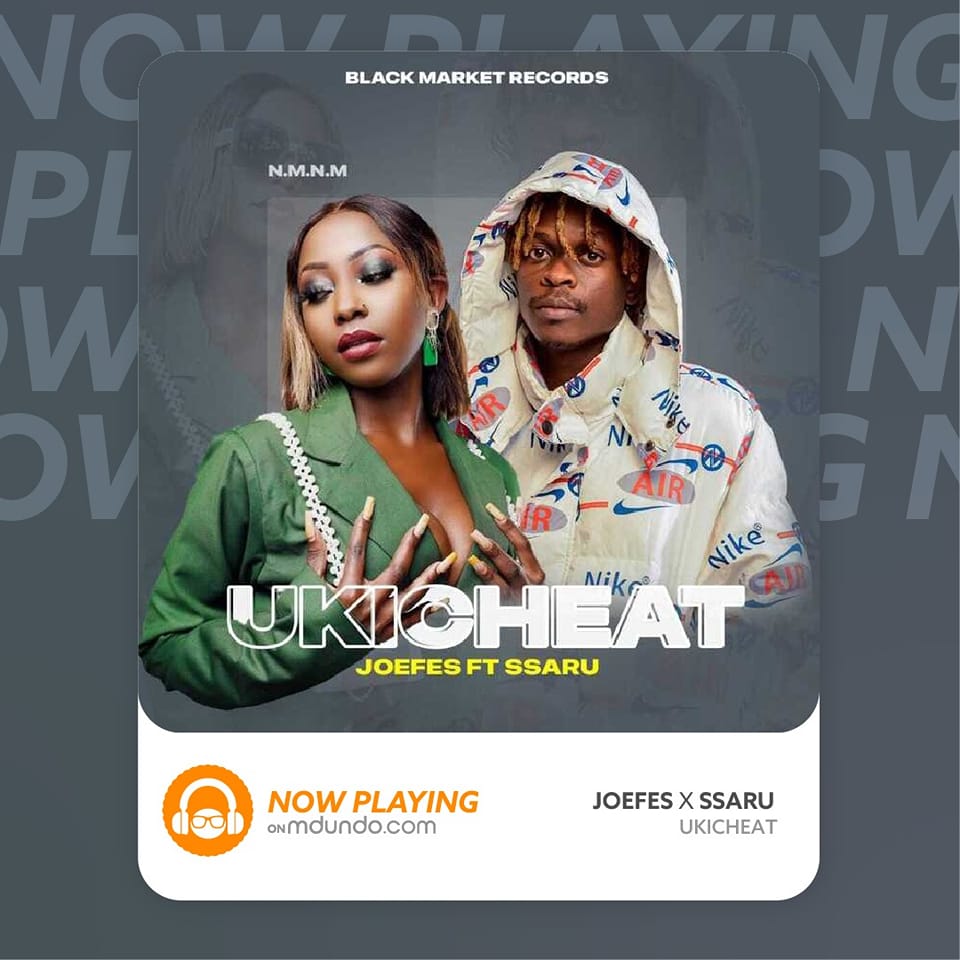 This is a great opportunity for Joefes' fans, because it means they can now either freely stream or download the video and enjoy it uninterruptedly.
In 'Ukiceat', Joefes and Ssaru give their audience a few tips on what to do when caught cheating by your lover.
'Ukicheat' is a song that touches the hearts and minds of a huge audience, since cheating is a situation that almost everyone has experienced or is bound to experience at one point in life.
It is for this reason that tens of thousands of fans are streaming 'Ukicheat' on YouTube, Mdundo and other streaming platforms, because the jam appeals to almost everyone.
Whether you're dating, married or planning to hook up with your special someone any time from now, 'Ukicheat' is a song that has something in it for all of you.
Go stream the 'Ukicheat' video on YouTube by tapping the link.