By Isaac Tugume
https://www.youtube.com/watch?v=GqPz_OxuCUQ
The popular HiPipo Music Awards are back in Uganda bigger and better after a two-year forced hiatus due to the COVID-19 restriction.
Unlike the past awards ceremonies, this year's HiPopo have been organized in a very special way, with an objective of giving revellers an opportunity to enjoy live performances from Uganda's best artists in a safe environment.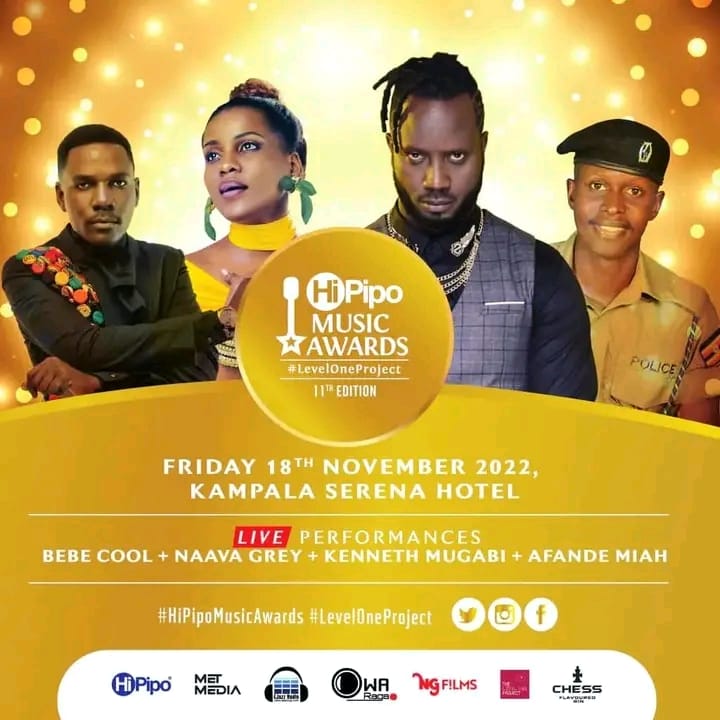 We have since established that Black Market Records artist Kenneth Mugabi is one of the top Ugandan artists lined up to perform live at the awards ceremony, slated for Friday November 18th, 2022 at Serena Hotel, Kampala.
Mugabi, who latest album 'People Of Thee Land' is taking him places, is slated to share the stage with other big-name Ugandan artists, among them; Bebe Cool, Naava Grey and Afande Miah.
Following the development, Mugabi, who is one of the nominees, has since kicked off preparations ahead of the event, such that by the time November comes around he is ready to thrill his fans.
Revellers who will be part of the event will have an opportunity to experience Mugabi perform live some of his best songs like; 'Wamanyiza', 'Take Me Back', 'Nkwegomba', 'Embeela', 'Oliwa', 'Wakikere' and others on his 'People Of The Land' album.
Click the link to go stream 'People Of The Land' or any other videos for some of Mugabi's greatest hits.