By Isaac Tugume
Ugandan rapper Navio Kigozi has become the focus of the media shortly after dropping a new video dubbed 'Zoza' with Kenyan music heavyweights Mbuzi Gang and Vic West.
Navio will today, Thursday January 19, 2023, be hosted on NTV's popular show The Beat starting 5:00Pm.
During the show that is hosted by legendary TV personalities Douglas Lwanga and MC Kats, Navio will talk about his new studio project 'Zoza' and reveal how he came up with the idea of teaming up with Mbuzi Gang.
The ace rapper will also update his fans in Africa and across the world about his music career and the new studio projects he is working on for this year.
Navio, who has been a part of Uganda's music industry for decades, landed a massive East African collabo with Mbuzi Gang and Vic West, which has since become a sensation amongst thousands of Afropop music fans.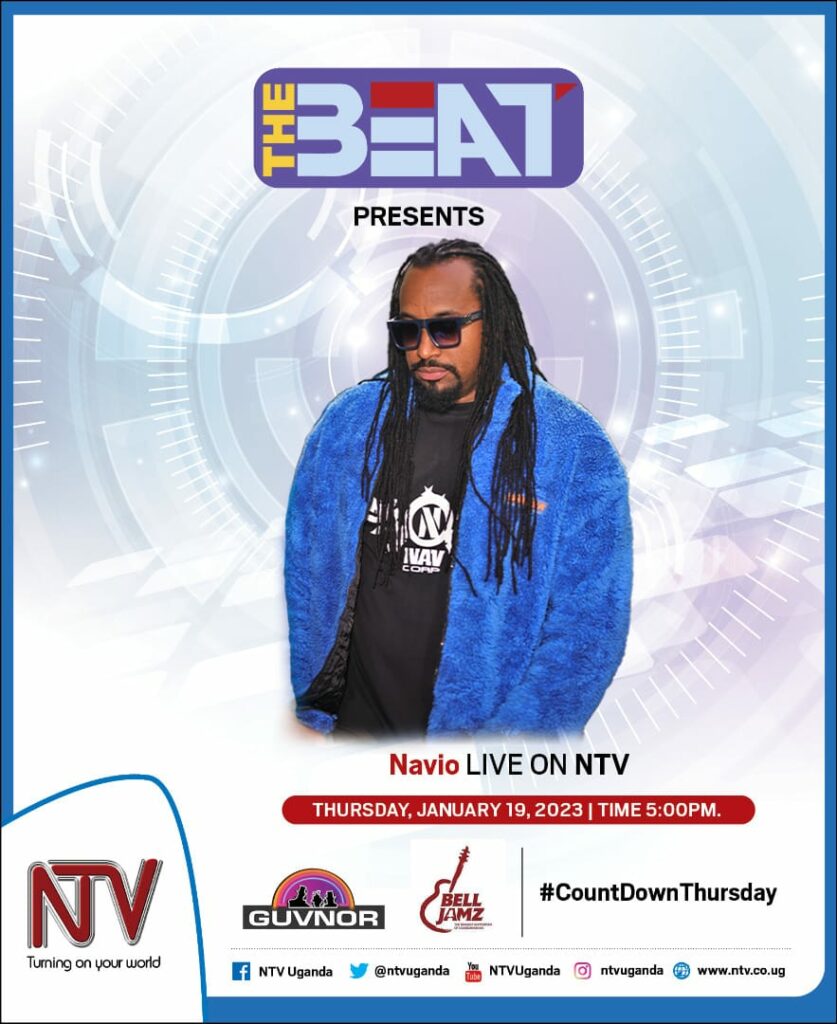 Real name Daniel Lubwama Kigozi, Navio, who is one of Uganda's renowned hip-hop artists, started his career with the now defunct award-winning hip-hop group Klear Kut, which introduced the term "Ugaflow" to describe Uganda's hip-hop scene.
He is however best known for his successful solo career with hits such as 'Ngalo', 'Bugumu', 'One & Only', among others.